Environment
The environment is one of the pillars of our operational focus, in accordance with the Fujita Eco-Charter. We contribute to the creation of a sustainable society through the development of water and soil purification technologies, environmentally-friendly construction methods, and office buildings that are both energy efficient and comfortable.
We protect flora and fauna
To prevent construction projects from causing the loss of rare plant and animal species, we continuously carry out a variety of efforts that include transplanting such species to locations suitable for propagation, monitoring them afterwards, and gathering environmental data.
We help lower CO2 emissions
We have introduced the Fujita Construction Management System (FCMS), which enables us to visualize how much CO2 is produced at shield-tunneling construction sites, enabling us to optimize the process for the lowest-possible emissions.
We're working towards lower energy buildings
We provide construction plans, including zero-energy buildings (ZEBs), that combine both environmental friendliness and comfort.
Some of our environmental technologies
Green building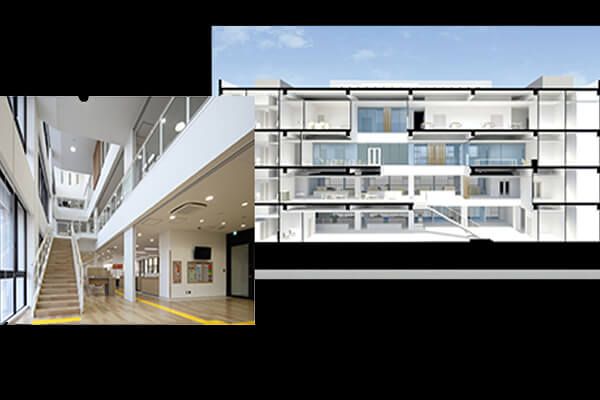 Air conditioning usage is minimized by installing eco-atria that make use of natural air flow for effective energy conservation.
Radiation Decontamination and Salt Removal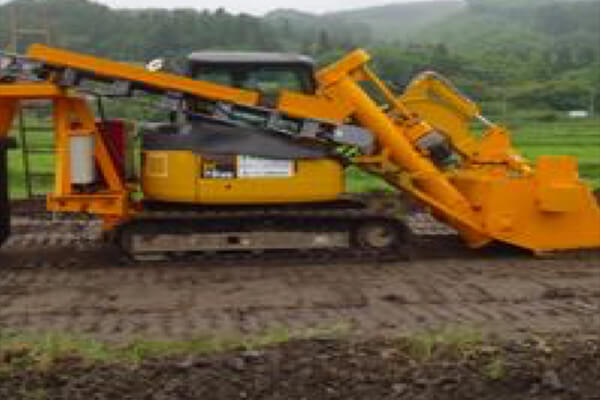 Following the great East Japan Earthquake, Fujita has been actively involved in rehabilitation of agrucaltural land.